Welcome to Cutler Sisters the Official Site for Reghan and Kennedy Cutler. Here you will find all the news and up to date information about these young models. For Industry Professionals looking to learn more about these young talents, please click their names above for an overview of information.
NEWS & UPDATES
23 May 2013
iLoveToCreate
Earlier this year Kennedy did a really fun shoot for
iLoveToCreate
! Geared towards
Mother's Day
and 'Mommy and Me' products, Kennedy had an
awesome
time shooting outdoors and getting to work with her Mom! It was a
special
experience getting to do the shoot with her Mom and such a wonderful feeling seeing their photo up in
Walmart
as part of one of their Mother's Day displays. A photo has just been added to the gallery and hopefully many of you had a chance to see it in person at your local store.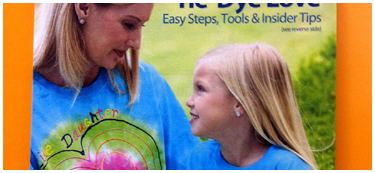 Posted by: Lisa
24 Apr 2013
Central California Family First Magazine
Reghan has been on a roll this year! She just completed a shoot for
Central California Family First Magazine
and had a fantastic time on set. Getting her hair and make up done, working outdoors, she loved getting to shoot different looks and stopped to pose for a couple of
behind the scenes
photos.
Thank-you
to everyone on set for being such a
wonderful
group of people to work with, Reghan had a blast!


Posted by: Lisa
31 Mar 2013
Happy Birthday!
Today is a very big day for Reghan! Lots of fun and
excitement
is in store for her because not only is it Easter....it's her birthday!
Happy Birthday Reghan
! I hope you have an
awesome
day with your family and friends as you
celebrate
your big day. Enjoy the cake and presents, and I hope the wish you make as you blow out the candles comes true!
Happy Birthday
!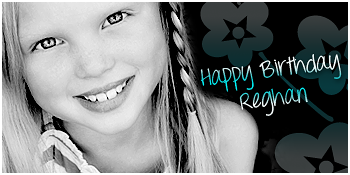 (Thanks Sarah for the banner!)
Posted by: Lisa
21 Mar 2013
iLoveToCreate
Not too long ago Reghan had the very
exciting
opportunity to do a shoot for
iLoveToCreate
! Spending the day working on crafts and painting as the photographer took photos she had a wonderful time working with new friends.
Two
photos have surfaced from the shoot, one of Reghan showing off her work and another of her working with the other children on set. The best part is that the images are being used at
First Studio
in
China
! She thinks it's so cool that her photos are being seen on the other side of the world.
Thank-you
to everyone on set for such an
awesome
shoot!


Kennedy has some booking news! She just worked for
iLoveToCreate
and will be seen on some
product packaging
in
Walmart
stores around Mother's Day!
Posted by: Lisa